24/7 virtual office
Dispatcher 247 offers 24/7 service. We guarantee that all requests, whether from a broker, shipper, or a driver will be addressed immediately.
Multilingual service
All of our dispatchers speak at least 3 languages. Your drivers if needed can be served in their home language. Feel free to contact us to find out whether you can be served in your language.
Full process coverage
When required, Dispatcher 247 can provide complete service to its customers – setting up with brokers, load selection, negotiation and booking, brokers scheduled updates, drivers dispatching and monitoring, lumper fee, and layovers processing, and much more.
Dedicated staff
We know that as a unique customer you have established some unique processes within your company. We will assign you dedicated dispatchers and a manager that will smoothly blend into your company as if they have always worked with you.
You pay for the result
You pay only for the job done! We invoice you after the load has been delivered. No extra or hidden charges.
Fair contract
We believe that professional work but not a strict contract is the key to a strong partnership. Here are some key points: we accommodate your rules; the final decision to take a load is yours; you leave whenever you want; you pay only for the job done.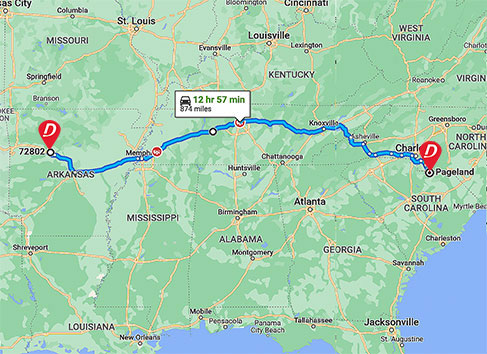 Reefer 04/12/2022
Total Miles: 879 mi (Rassellville, AR - Pageland, SC)
Total Gross: $3,900
Weight: 33,500 lbs
RPM ($/Mile): $4.44/mi
Commodity: Frosen food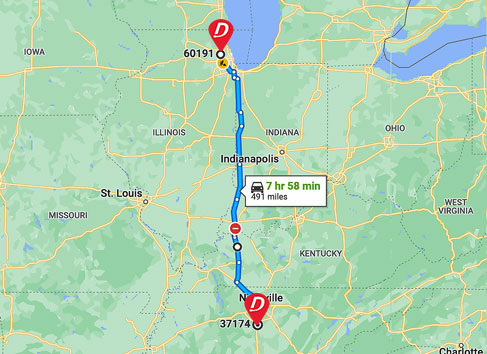 Dry Van 04/11/2022
Total Miles: 491 mi (Wood Dale, IL - Spring Hill, TN)
Total Gross: $2,880
Weight: 3,911 lbs
RPM ($/Mile): $5.87/mi
Commodity: Auto parts
Reefer 04/08/2022
Total Miles: 770 mi (Olathe, KS - New Boston, MI)
Total Gross: $3,100
Weight: 39,400 lbs
RPM ($/Mile): $4.03/mi
Commodity: Fresh food
01

Owner operators

Being an owner-operator, you make money by driving, not by sitting in front of a laptop looking for a load or handling all paperwork. At the same time in house dispatchers can be quite expensive. Just for a small fraction of a price we will release you from burning money and time and will make sure that you are busy just with one thing – driving loaded.
02

Trucking companies

Expand your capacity and efficiency by adding any desirable amount of our experienced dispatchers to your team. No overhead expenses, no employment contracts, no working hours restrictions insurance, and obligations. Moreover, we can always tailor our services to your needs.
Save up to
80%

on overhead expenses
Available 24/7
We offer a professional 24/7 Trucking Dispatch Service for every customer. And we employ as many agents as it takes to meet the highest customer service standards.
Building a route
In the very end, it is the amount of money you make by the end of a week that really matters. Only smart route planning, constant market monitoring, and quick reaction will get us to the goal.
Dedicated dispatchers
We expect our staff to be a true team for you. Thus, we assign dedicated dispatchers to every customer, whether a trucking company or an owner-operator.
Monitoring the driver
For us, teamwork means that you know where your driver is, what is his mood, and how much fuel, available hours, and miles ahead he has.
MULTILINGUAL SERVICE
Our staff is fluent in at least 3 languages. Besides English, we can provide service to you in Ukrainian, Russian and Polish languages.
Paperwork handling
We handle all necessary paperwork – initial setting up with brokers, handling lumper fees and layovers, and requesting revised papers.
Selecting and booking the best loads
We will not promise you heaven, but only the best of available loads. We make money only when you do, and this is the best motivation to find, negotiate and take the freight.
Scheduled broker updates
Remember that shippers and brokers are our customers as well. So, we are totally focused on keeping them satisfied as well. Our staff will conduct all necessary communication including scheduled updating.
Your honest and true
Partner
People are at the center of our company and its success. People that came to us years ago and remained with us till now. And we know that no contract will make you happy unless we do what we say.
FREQUENTLY ASKED
QUESTIONS
Just click the "Free Trial" button at the top of this page and fill out the form. We will contact you and guide you further.
All carriers working with Dispatcher247 are required to operate under their motor carrier authority. Should you not have an MC but are willing to obtain one, we can handle all registration for you. In case you are an owner-operator willing to work under another MC we will provide you with a reliable carrier.
Every customer is equally valuable to us! We work with Owner Operators with as little as one truck, as well as carriers with many company drivers.
No, this is on us. We process all setup paperwork on behalf of our customers.
Yes, you can! If for some reason you are uncomfortable with the load, you can decline it and we will provide you with another one.
Yes, you can! Though it is very unlikely, should you be willing to change the dispatcher we will provide you with another one.
You are free to do in anytime. We know that no contract will keep you with us unless you are satisfied with our services.
If you know exactly what you need let us know. We will either assign you some of our staff or hire and train some new staff to cover your special tasks. Either way, our managers will monitor its performance while staying in touch with you.
We invoice you on a weekly basis. You will pay for the loads that have been delivered and Proof of Delivery (POD) has been sent to you.
Dispatcher247 respects your right to privacy and confidentiality. Our Service Agreement states that Dispatcher247 and its employees, agents, or representatives will not at any time or in any form, disclose or communicate in any way any information that is property of the client. Dispatcher247 will protect such information and treat it as strictly confidential.
?
Do you require
Custom service
or